American Home Inspection: Home Inspection Services In Tulsa
At American Home Inspections, we use our knowledge and experience to provide our clients with the best inspection services. We will evaluate your home's overall condition, from the roof to the foundation and everything in between. Since our beginning in Tulsa, American Home Inspection has known that an educated client is prepared to make an informed home buying decision. There is no reason to be nervous as long as you are properly prepared. We strive every day with this end in mind.We offer thorough, accurate, home inspection services of the highest quality in the greater Tulsa, Oklahoma area.
Whether you're buying or selling a home or a concerned homeowner in need of a termite or home maintenance inspection, Michael McKnight can provide the services you need from a company and owner you can trust. Customer reviews will convey to the quality of our work, our accuracy, and our receptivity to your needs, and we assure you won't be dissatisfied, if you're looking for home inspection in Tulsa, Broken Arrow, Sand Springs or anywhere in the Tulsa, Creek County area then we are here to serve you.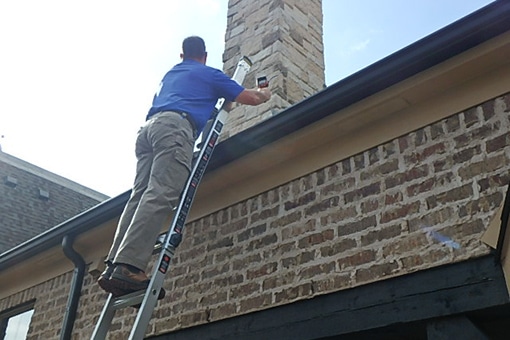 5 out of 5 stars on 100% of customer reviews
The most comprehensive home inspections available
Friendly, down-to-earth service from someone you can trust
We will inspect your home as if it were our very own
American Home Inspections offers the most comprehensive home inspections for buyers, sellers, homeowners and investors in the Tulsa area. We'll inspect the home's components, taking high-resolution digital images along the way, examining each component for structural soundness and proper function. We also provide additional home inspection services like Termite inspections.
Our comprehensive home inspection report will include the investigation of the homes:
Foundation
Grading and drainage, including guttering
Roof covering materials
Roof structures and attics
Interior and exterior walls
Ceilings and floors
Doors and windows
Interior and exterior stairways
Fireplaces and chimneys
Porches, balconies, decks, and carports
Electrical systems, including panels, outlets, and fixtures
Heating, ventilation, and cooling systems
Plumbing systems and fixtures
Major appliances
Garages and garage door openers
Driveways, walkways, and patios
Gas lines and meters
Outdoor kitchens
And much more…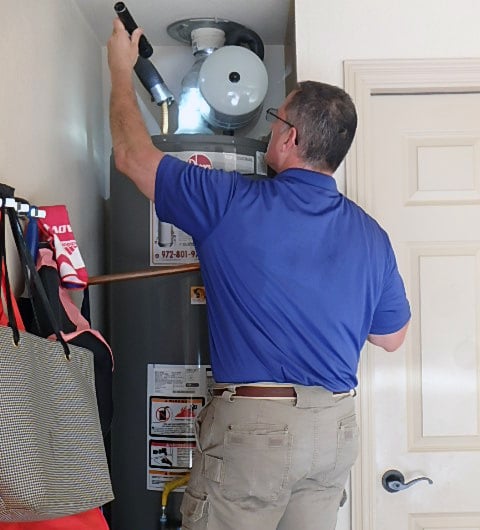 We deliver your report within 24 hours in most situations. Averaging about 60 pages in a typical home inspection Tulsa report, your report will be meticulous, clear, and comprehensive, detailing the condition of the home we've inspected for you. Your report will contain information about:
The components we've inspected
Our findings, including any defects we've uncovered
Recommendations to address repairs
50 to 100 color images
Home maintenance best practices and recommendations
We'll remain accessible to answer your questions and explain any terminology that may be unfamiliar to you. Most importantly, we won't vanish after we deliver the report. We want you to be completely content and a customer for life. Our goal is to be the only home inspector you'll ever call!
This is the most professional, thorough, comprehensive, and complete home inspection report I have ever seen. Michael McKnight runs a tight ship, and leaves no stone unturned. Our decision to proceed with the purchase process of the property he inspected was made with full and complete confidence that we knew exactly what issues and potential issues we would be facing. I heartily recommend American home inspections to anyone looking to purchase a property of any kind in Tulsa. You will be glad you called him. I was!!!
Michael was great! We felt like he thoroughly looked through the house and took his time! He sat down with us and explained all the things he noted. Afterward we promptly got an email link from the inspection. We would definitely recommend this company and if needed use them again!
All the people who saw the report commented that he did an excellent job. Very reasonable pricing and def knows what he is doing. Highly recommended.
Michael is a top notch home inspector! He is fast yet thorough in his inspections!! I would highly recommend this guy to family and friend! Extremely friendly and knows how to treat his clients!